Buy West Bend Co. and other Manufacturers here. We have 4 West Bend Co. for you to choose from, sorted alphabetically. A poor investment is cheap equipment sure to leave you stranded. We sell only top-notch Restaurant Supplies by top manufacturers like Hobart Products, True Manufacturing Products, Gold Medal Products, Scotsman Ice Products, and more. By offering an incredible selection and deep discount prices, we are sure you will make Restaurant Supply Center your Restaurant Supply Manufacturers Source.


---

West Bend 5 Quart Oblong Slow Cooker


Available from Staples
$60.99


Price For: 84905


on 3-23-2018





West Bend 500 W Jelly Belly Cotton Candy Maker, Red


Available from Staples
$34.99


Price For: JB15897


on 3-23-2018





West Bend Extra Deep Oblong Skillet w/ Lid


Available from Staples
$58.99


Price For: 72215


on 3-23-2018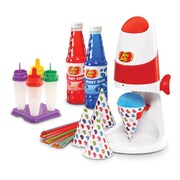 West Bend Jelly Belly Ice Treats Party Pack

Available from Staples

$31.49
Price For: JB15933
on 3-23-2018

---
RestaurantSupplyCenter.com offers you the best in West Bend Co. at the best prices. Click on any item above to view the latest and greatest West Bend Co. available.


Increase your websites importance by offering your visitors one-click consumer reviews and purchase reviews for "West Bend Co." and similar items from Restaurant Supply Center. Just copy and paste the code into your page and add on-topic value to your site.

Provide a link to this product on your website:



Your Code will look like this:
Read reviews and get product information on West Bend Co.